Please note: We have removed some older publications from the VLB due to insufficient demand p.a.. However, these titles are still available and can be ordered via our website.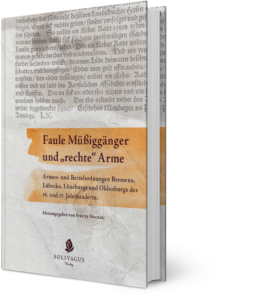 Armen- und Bettelordnungen Bremens, Lübecks, Lüneburgs und Oldenburgs des 16. und 17. Jahrhunderts.
Solivagus-Verlag
1st edition, hardcover, 148 x 210 mm, 360 pages, thread-stitching. Transcription of the original Low German documents with parallel translation into New High German.