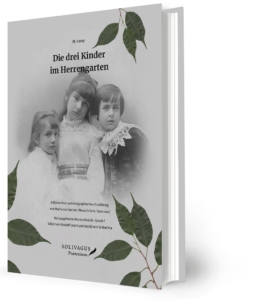 Die autobiografischen Kindheitserinnerungen von Marfa von Sacher-Masoch (vrh. Saternus). Herausgeberin: Marion Kobelt-Groch (†). Ediert von Rudolf Groch und Astrid von Schlachta.
Solivagus Praeteritum
1. Auflage, 630 Seiten, Hardcover, Fadenheftung, 148 x 210 mm. 21 Bilder und Fotografien, teils farbig. Erscheinungsdatum: 19.09.2022.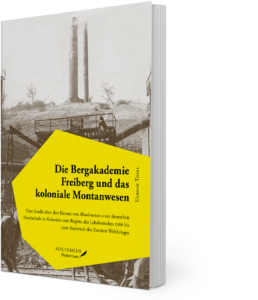 Eine Studie über den Einsatz von Absolventen einer deutschen Hochschule in Kolonien vom Beginn des Lehrbetriebes 1766 bis zum Ausbruch des Zweiten Weltkrieges.
Reihe:
Kolonialismus und postkoloniale Perspektiven, Band II [Colonialism and Postcolonial Perspectives, Vol. 2]
Solivagus Praeteritum
1st edition, softcover, 148 x 210 mm, 368 pages, thread-stitching. 90 illustrations and graphics, partly in colour.