Please note: We have removed some older publications from the VLB due to insufficient demand p.a.. However, these titles are still available and can be ordered via our website.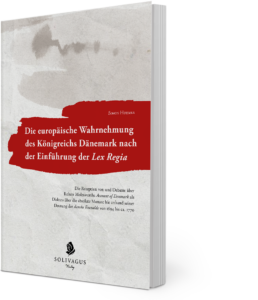 Die Rezeption von und Debatte über Robert Molesworths Account of Denmark als Diskurs über die absolute Monarchie anhand seiner Deutung der danske Enevælde von 1694 bis ca. 1770.
Solivagus-Verlag
617 pages, 148 x 210 mm, softcover, thread-stitched, Date of Publication: 2022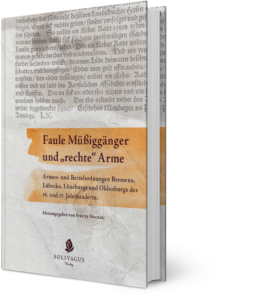 Armen- und Bettelordnungen Bremens, Lübecks, Lüneburgs und Oldenburgs des 16. und 17. Jahrhunderts.
Solivagus-Verlag
1st edition, hardcover, 148 x 210 mm, 360 pages, thread-stitching. Transcription of the original Low German documents with parallel translation into New High German.