Do you want to keep updated about forthcoming publications and events? Why not subscribe to our newsletter or visit us on Facebook?
Sincerely, Your Solivagus-Team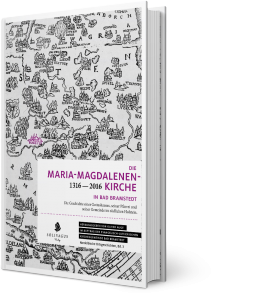 Die Geschichte eines Gotteshauses, seiner Pfarrei und seiner Gemeinde im südlichen Holstein. Aus Anlass der 700-Jahrfeier der urkundlichen Ersterwähnung im Auftrag der Evangelisch-Lutherischen Kirchengemeinde Bad Bramstedt.
Reihe:
Nordelbische Ortsgeschichten, vol. 3
Solivagus-Verlag
320 Pages, Hardcover, Thread-Stitched, Richly Illustrated, Date of Publication: 14. September 2016, Format: 16 x 22,5 cm